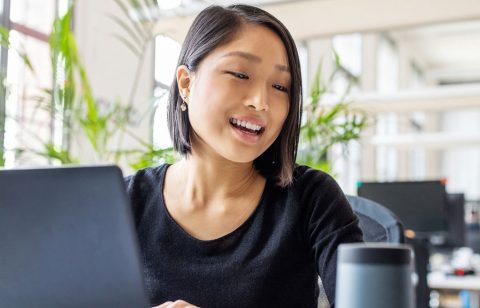 Artificial intelligence (AI) is one of the most powerful technologies at your disposal, especially during these challenging times. As the findings from our AI 360: Hold, fold, or double down? research show, AI can build resilience and help companies better understand and respond to this unpredictable and rapidly evolving environment.
Unfortunately, although AI's potential has excited executives, consumers are still wary of it. In fact, 67% of consumer respondents worry that technology will discriminate against them in the decision-making process. This can mean anything from granting loans and prescribing medical treatments to making hiring recommendations. Perhaps that's why almost all consumers expect companies to actively combat AI bias, with more than three-quarters of them (78%) saying it's important.
To overcome this consumer apprehension, every enterprise must demonstrate that they are using AI in an ethical and unbiased way to inform key business decisions. But how?
Begin by purifying your data
Data fuels decision-making, and so it's the first area to examine when reviewing your AI strategy. As our chief digital officer, Sanjay Srivastava says, "Like oil, data isn't usable in the format that it is first available. You can't put crude oil in your car, you must refine it first. In much the same way, raw data needs to be properly cleaned, structured, classified, and have its privacy assured."
To get the greatest value from data, companies must make a concerted effort to normalize and clean it. Then, determine what to keep, how to preserve it, and what to discard. Companies must also decide how to manage the rights to this data and how to keep it secure.
Building an AI governance framework
Built on clean, reliable, and comprehensive data, you can begin building your AI governance framework. This framework has three components that will help you develop an ethical and unbiased AI strategy.
Digital ethics: Digital ethics must be part of your culture (and not just your strategy) to ensure that you're using AI in an ethical and unbiased way. JoAnn Stonier, chief data officer at Mastercard, has helped her company establish six guiding principles covering security and privacy, transparency and control, accountability, integrity, innovation, and social impact. "Organizations have a responsibility right now to step up and innovate in a responsible way," she says. "Part of innovation needs to be about ethical data use. While our principles are an important guide, we know that we need to go further and focus on our data practices."

Mitigating and eliminating bias: Modifying algorithms to eliminate bias and forming diverse teams that include different genders, cultures, and backgrounds to select samples and train algorithms is essential. As Stonier says, "You need to ask the right questions about your data. Is it of the right quality, is it fit for purpose for the analysis? Algorithms are only as good as the data and people who design them. And to keep bias out of AI, avoid using historical intelligence, cultural information, or other sources that may skew algorithms." And, as Srivastava, says, "That's how data drifts. Data changes over time, and what applied yesterday may not apply tomorrow. You need to keep updating your AI models to be more relevant."

Data privacy: Consumers want to feel confident that their personal information or data is safe. Though the need for data privacy has never been in dispute, it's not straightforward to deliver. Ensuring – and demonstrating – that data is only used for its stated purpose is essential. By using differential privacy – a system for publicly sharing data that makes it impossible to identify individuals – companies can reassure consumers and learn from a broader pool of data.
If you can successfully connect these three components in your AI governance framework, you will be well on your way to developing an ethical and unbiased AI strategy that supports more informed business decisions.
This strategy will help you attract and retain consumers too. More than half of consumers say they would be more inclined to recommend a company that can show that its algorithms are free from bias. And two-thirds of the younger generations say they would be more likely to buy from a business that can demonstrate unbiased AI algorithms. As customers tend to speak with their wallets, every business must make an ethical and unbiased AI strategy a top priority.
To explore more AI insights, download our latest AI 360 report, which surveyed senior executives, workers, and consumers.
Blog