NEXTGEN Campus Graduate Program
By joining the NEXTGEN Campus Graduate Program, you'll help some of the world's largest enterprises accelerate their digital transformation journeys.
This is a full-time experiential learning program. Graduates from premier universities and post-graduate schools in the North America undergo a robust training series under the mentorship of our industry and technology experts. The entire program is full of powerful induction sessions, challenging projects, personalized learning, face time with senior leadership, and much more.
NEXTGEN Consulting Program
As a part of the Consulting Program, you will be a part of a team that partners with clients to identify enterprise transformations and new ways of working using Human Centered Experience Design, Digital tools, Analytic insights, Robotics Process Automation (RPA), and Artificial Intelligence (AI).
Are you ready for bootcamp? We've designed this program to give our consulting campus hires immersive and robust training so you can build the foundations for success. This five-week bootcamp journey and in-house and external certifications will equip you with the skills you need to excel as a fast-paced consultant at a leading client-centric, global firm.
NEXTGEN Digital Program
Our NEXTGEN Digital Program gives talented graduates a solid start in digital transformation; this program empowers you with strong cutting-edge technology skills to continue to develop your business acumen and expertise.
Join this program to immerse yourself in hands-on training that will build the capabilities you need to become tomorrow's technology leader. Launch your career with momentum by exploring our campus roles.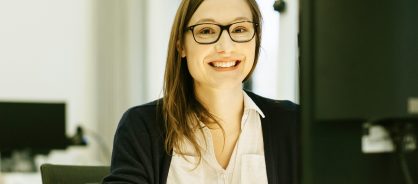 NEXTGEN Supply Chain Management Program
As the Supply Chain Management Service Line, our strength lies in our expertise in the systems, data analytics, and science of supply chain functions, combined with our strategic partnerships with best-in-class solutions providers.
As part of the NEXTGEN Supply Chain Management Program, your recommendations help grow our clients' top and bottom lines with better strategies, processes, and decision-making capabilities. We work in a collaborative environment, giving you endless opportunities to grow and succeed.
NEXTGEN Internship Program
The NEXTGEN Campus Internship program is a one-of-a-kind experience for students from across the world from disciplines such as business management, technology, and liberal arts. As an intern, you will join projects that deliver business transformation and embed digital technologies like machine learning and intelligent automation while building your leadership skills.
Our programs include the:
• NEXTGEN Analytics Internship
• NEXTGEN Consulting Internship
• NEXTGEN Supply Chain Internship