Blending data, technology, and analytics expertise
Digital transformation is a journey, and the strategies that work one year are obsolete the next. To succeed, technology leaders must work closely with business leaders to develop solutions that continuously meet and exceed the needs of employees, customers, and partners.
Unfortunately, some companies paint a thin veneer of innovation on top of legacy systems and strategies. But plastering over outdated technology and complicated processes isn't enough. This approach inevitably leads to short-term solutions, rising costs, and disappointing results.
At Genpact, we do things differently. If you think we're just about outsourcing, think again. We're focused on true transformation using our data, tech, and AI expertise.
Introducing Data-Tech-AI
We partner with enterprise leaders for comprehensive digital innovation. From our extensive experience, we've identified three core components of lasting transformation.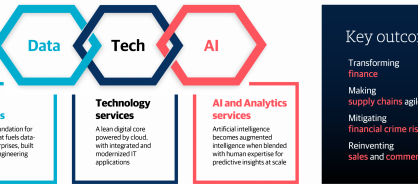 Data
Data is the fuel that powers digital transformation. But just having data isn't enough. Across industries, enterprise leaders must tap into their treasure troves of data to improve decision-making, build new products and services, and get closer to their customers.
At Genpact, our global team of data analytics experts makes this aspiration a reality, turning data into actionable insights at speed. What's more, our data-engineering team architects and governs data processes in data lakes and warehouses. We then optimize data ecosystems to ensure agility and accuracy in decision-making.
PowerMe – our data intelligence platform – is at the heart of our analytics solutions, helping you manage and make sense of all your data. With PowerMe, teams can confidently discover, trace, trust, and use business data analytics.
By blending our industry and technology expertise, we create tailored solutions for your business, empowering teams to use data as their source of truth.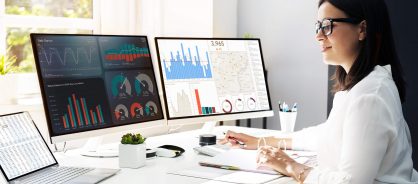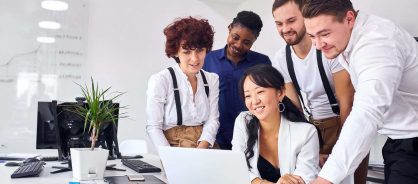 Tech
Our technology services encompass a variety of strategies, skills, and partnerships to transform your enterprise.
Using our application and infrastructure modernization services, we help clients protect existing IT investments while making the most of emerging technologies. But this can only happen with a migration to cloud, which is why we partner with leading cloud providers to create cutting-edge cloud services. And throughout your cloud migration and application modernization journey, we make data security a top priority.
Our enterprise application services guide teams to simplify their tech stacks, introduce new software-as-a-service technologies, and create intelligent workflows. The result? Better experiences for employees and customers.
As enterprise leaders look for innovative ways to do more with less, we tap into the power of automation. Across every industry, we orchestrate and design business processes to unlock the benefits of our intelligent automation services and robotic process automation expertise.
AI
From advisory and strategy consulting services to complex artificial intelligence solutions, we deliver machine learning operations at scale. Plus, our responsible artificial intelligence frameworks underpin bias-free innovation, future-proofing your investment.
The greatest value of artificial intelligence is augmented intelligence – where human insight and expertise enhance machine intelligence. Augmented intelligence throughout our vast partner ecosystem will help you tackle any and every business challenge. For example, we can embed generative AI into processes to manage data, create insights, and recommend next steps at speed.
Why Genpact
We've assembled over 22,000 Data-Tech-AI professionals and are proud of the recognition we've received for our work, including:
Everest Group named Genpact a 2022 leader for the third consecutive year in advanced analytics and insights services

Gartner positioned Genpact as a challenger in its Data and Analytics Service Providers 2022 report

Everest Group named Genpact a major contender in its Cloud Services PEAK Matrix® Assessment 2022 – North America

IDC recognized DataBridge, Genpact's initiative to increase data literacy across the organization and upskill the workforce on data analytics

Our workforce is focused on DEI, with initiatives like Women in Tech, to ensure diverse teams of experts are supporting our clients
We've redefined how organizations operate in the digital age. From transforming business models using automation to building new solutions with artificial intelligence and machine learning, we use technology to make the world work better for people.
Solution overview