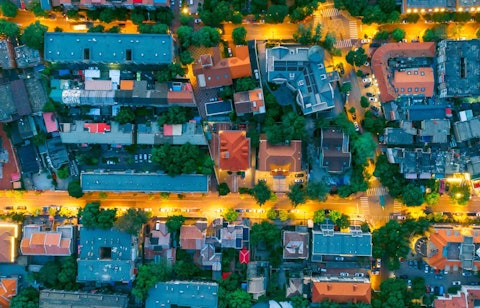 For property and casualty insurers, evolution is constant.Carriers are under pressure to find ways to continually improve claims performance while meeting the increasing demands of customers. To find the answers, carriers must leverage new technologies, engage in new lower-cost resource pools, and implement new claims servicing models.
The damage inspection cycle, and the challenges with inspecting claims, is one area ripe for performance gains. The huge variety of claim type and complexity, the range of inspection and estimation skills required, and the non-standardized processes behind them, all tie up resources and delay claim settlements.
Carriers are searching for virtual adjusting and virtual inspection solutions that reduce cycle times, improve estimate accuracy, and reduce loss adjusting expense. There are numerous options available to achieve this:
Self-service inspection tools

Digital inspection technologies

Digital measurement services

Lower-cost inspectors on demand

Centralized estimate writing
The Genpact solution
Genpact virtual property inspection and virtual adjusting is a centralized solution that coordinates the multiple stages of damage inspection. It's a turnkey, end-to-end inspection process for all levels of severity and complexity of property, contents, and auto claims.
It fuses Genpact's insurance domain experience, digital inspection technology, estimation, and fulfillment into one platform. As a single-source solution, it can be configured with multiple modules:
Instant digital inspection:
Mobile website tool enables adjuster and insured to communicate and share HD pictures and video in real time

Adjusters can guide insureds through damage inspection

Enables fast-track claim settlement of claim or additional inspection triage if needed
Self-service app:
Mobile app uploaded by insured

Guides customers through capturing and uploading the photos/videos of damage in the correct order

Streamlined inspection of damages on fast-track and low-severity claims
It's a win-win for customers and insurers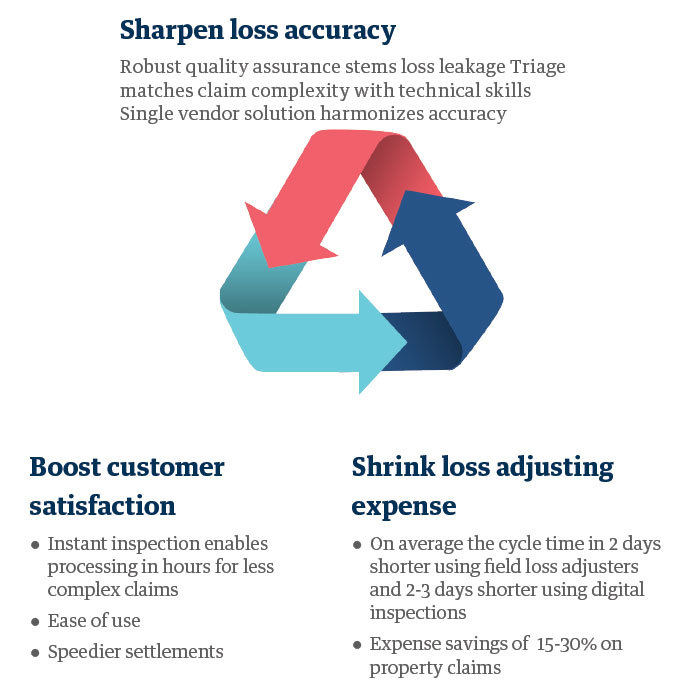 Photo-only inspection:
Immediate response inspection model utilizing 20,000+ photo field inspectors

Both photos and video of damage can be captured
Our end-to-end smart claims approach consists of modular offering built on our Genpact Cora platform
Technical inspections:
2000+ credentialed and licensed adjusters across the US. All have been vetted for experience and trained in the required inspection software

They can capture photos, video, measurements, as well as the full scope of damages

Technical inspectors are highly skilled and are triaged assignments based on the severity of the claim and experience level required
Estimates
Genpact's centralized team of adjusters write the estimate based on photos, video, and scope of damages obtained in the field

Xactimate and XactAnalysis Workflow utilized for property claims and CCC for auto claims

Estimates are written based on each carrier's guidelines
Solution overview