Setting a new direction
Olympus was previously best known around the globe as an optical and precision equipment company. With ambitious goals for the future, the organization is in the process of a significant transition. Olympus is striving to become a leading global medtech company and make people's lives healthier, safer, and more fulfilling. The company started a program of change known as Transform Olympus, covering operations, performance, and organizational health. As part of this, Olympus established global business services (GBS) centers to standardize and consolidate functions such as finance, procurement, supply chain, and sales support. When it wanted to accelerate the transformation journey, it brought Genpact on board as an expert partner to take GBS to the next level.
Here's the story of how we did it.
"Genpact was a partner in our relationship. I think even sometimes, more like a coach than a partner. And this has been key to the success of convincing the wider organization of the benefits of global business services."
Pierre Lacroix
Global Head of Process Excellence, Olympus
The challenge
Advancing a vision
Rethinking change
Olympus has always excelled at manufacturing world-class products. It's what helped establish the brand as a global household name. However, it had never attempted operational transformation at this scale before. Previous attempts at globalizing and upgrading processes hadn't achieved the desired results, affecting internal confidence. Now, Olympus needed to bring together a fragmented organization and consolidate different geographic entities under one system. This required a radical rethink of how the business approached change.
Pushing progress forward
Because of their size, global organizations typically move slowly, with little scope for quick changes of direction. Leaders are often happy with the 'traditional' way of doing things, especially if speed and cost aren't seen as key priorities. So, there was some internal resistance to implementing new ways of working. The scale of the project complicated matters too – uniting multiple regions across multiple disciplines, in parallel.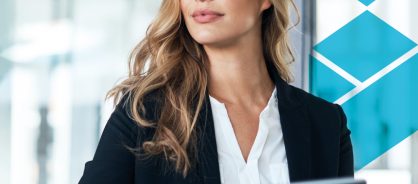 Unlocking the full value of GBS
When first implemented by Olympus, GBS improved operational efficiencies. But with a fragmented regional model, it lacked ownership, automation, standardization, harmonization, and centralization. Information and insight gathering wasn't as fast and efficient as it could be. This was particularly noticeable in accounts payable.
The team managed everything in Microsoft Excel and there was no clear system of engagement to help Olympus track and measure KPIs. Finance executives dealt with queries reactively, with little or no technology available to make processes easier, so there was scope to bring in automation and analytics to make this less labor intensive and increase visibility.
The solution
Targeted expertise
Together, Olympus and Genpact embarked on a global program to consolidate seven functional workstreams into the GBS, including accounts payable, accounts receivable, record to report, sales support, procurement, and supply chain. Genpact addressed the challenge of language complexity and regional spread by establishing three GBS locations in India, Malaysia, and China. It's this speed and access to skills that Olympus relies on Genpact for as a GBS partner.
From a technology perspective, adding Genpact's Cora APFlow system of engagement and intelligence on top of Olympus' ERP creates a unified user interface across the business' different entities, departments, and countries. The system brings greater visibility and transparency to the accounts payable function.
Now, Olympus has instant invoicing analysis and insights at its fingertips, allowing it to make faster, more informed decisions and uncover new efficiencies. The platform manages global regulations, processes, and language requirements.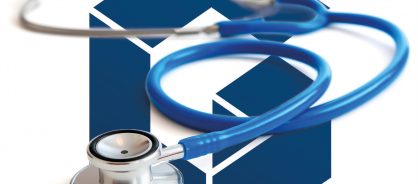 Building a platform for change
Creating a seamless global experience
Genpact used its regional presence and operational experience in Asia to help Olympus set up the new GBS center in Dalian, China. This end-to-end project included site identification, office setup, hiring, training, and transition and required close coordination and communication with the Japanese stakeholders.
Genpact also applied its Data-Tech-AI expertise to implement a ServiceNow helpdesk. The helpdesk is available in Mandarin, Korean, Japanese, and English to ensure consistency of service across different Olympus locations, and fast access to support without being hindered by language barriers.
Changing minds as well as processes
Right from the start of the engagement, excellent communication was vital. Olympus went to great lengths to highlight the benefits of this change program, briefing internal stakeholders before the project began to get their buy-in and ensuring they knew how to explain it to their teams. Throughout, Genpact drew on its expertise in change management and its close partnership with Olympus to navigate challenges and instill confidence across the organization.
"We built this solution not just around innovative technology, but strong working partnerships.
It's this collaborative approach that enabled us to make global business services a feather
in the cap of the Transform Olympus project."
Bipin Kamat, Client Partner, Genpact
The impact
Success magnified
Increasing the scope and impact of GBS has had a transformative effect on Olympus' operations. Not just in terms of making processes more efficient, but also by uncovering new insights and opportunities to add value. The benefits of working with Genpact as a change partner are clear:
Genpact's best practice blueprint for running core business processes has uncovered and closed process gaps between entities and within regions

The Cora APFlow engine processes ~200,000 invoices annually across nine countries and three regions, using custom components built on Amazon EC2 instances to successfully transfer data. This unified paperless process enables faster payments and an enhanced audit trail – helping to improve supplier relationships

Standardized and consolidated key functions help to optimize operational costs

Robust and refined processes create a stronger platform for inorganic growth
"The biggest impact of GBS for Olympus goes far beyond the targets of GBS. Obviously, we can point to process improvement, better governance, and cost savings. But for us, this project goes further because it has facilitated and accelerated the company's entire transformation towards a global operating model."
Stefan Kaufman
Director, Executive Officer, and Chief Administrative Officer, Olympus
The transformation
A shift mirrored in culture
Although the main focus is on transforming operations, attitudes within the business have also shifted. Together, Olympus and Genpact are promoting positive change, moving mindsets away from the more traditional way of doing things. The Olympus leadership bought into and championed this change, helping to ensure its success. Daily, weekly, monthly, and quarterly check-ins made things very clear and the reactive approach of old has been replaced with proactive, zero-surprise operations.
The achievements of GBS are proof of what can happen when the right people come together and evangelize and deliver change.
Long-term vision
The vision to scale transformation
The transformation has been a great success, but the journey for Olympus has only just begun. There is potential to increase the scope of GBS and unlock value in new areas such as the supply chain.
Olympus now also has a reliable platform from which to grow. When acquiring new companies or bringing new business units into GBS, it can complete onboarding and standardization much more quickly and efficiently. The opportunity to use analytics and technology to forge new insights and create more opportunities is a tantalizing one.
Ultimately, it's all about creating that solid operational foundation. One that allows Olympus to focus more time on innovation and delivery, and less time on managing business processes. That way, it can achieve its long-term aims to become a leading medtech company, and make people's lives healthier, safer, and more fulfilling.
All job titles correct as of October 2022
Video - Testimonial