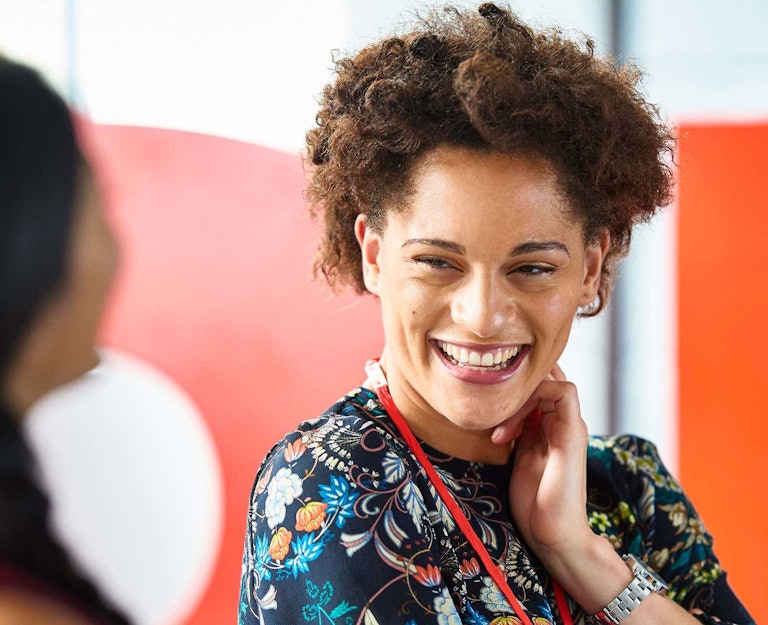 Building a world that works better for people
Against the backdrop of the pandemic and ongoing examples of racial injustice, enterprises are under scrutiny over how they represent and protect their communities. Businesses must play an active part in addressing systemic inequalities, elevating underrepresented voices, and driving inclusivity at all levels. And technology plays a critical role.
Meeting expectations for diversity, equity, and inclusion
Our three-part study with more than 500 senior executives from global enterprises explores how technology enables progress toward three distinct objectives: employee engagement and culture; environmental sustainability; and diversity, equity, and inclusion (DEI).
Part three focuses on embedding DEI in the workplace. With businesses' increased use of technology and data and the adoption of hybrid working practices, organizations can now realize their DEI goals faster by:
Using data-led insights to fully understand their company cultures so DEI can be embedded at all levels
Democratizing access to learning, mentorship, training, and career opportunities
Spotting opportunities to better meet employees' needs and determine whether their organizations are truly inclusive
Read the report to build on our findings and gain insight from Levi Strauss, Marsh, and Genpact.
See the full Tech for Progress 360 series and read part 1 on employee engagement and culture and part 2 on environmental sustainability.