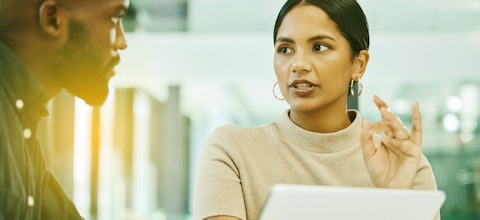 This Cookie Policy sets out the basis on which we, Genpact, use cookies and similar technologies on or in relation to the website, www.genpact.com.
What are Cookies and Other Tracking Technologies?
Cookies are small text files which a website may put on your computer or mobile device when you visit a site or page. The other tracking technologies (including pixels) work similarly to cookies and place small data files on your devices or monitor your website activity to enable us to collect information about how you use our site. This allows our site to recognize your device from those of other users of the sites. Genpact may use this data to analyse trends and statistics and to provide better customer service.
How do our sites use Cookies and Other Tracking Technologies?
Genpact uses cookies and other tracking technologies to improve performance of our website, enhance your user experience and provide you with personalized content (including advertisements). At times we may seek to place a cookie on your device (for instance, your computer's hard drive) which allows the server to recognise the device when it visits again, in order to track statistical information about navigation to and throughout certain areas of our website, and to Genpact promotions on other websites. The information that is tracked by such a cookie is used only for internal purposes, such as to improve website navigation and to measure the effectiveness of our promotional placements. For example, we keep track of the domains from which people visit and we also measure visitor activity on the website, but in a manner that would keep the information secure and inaccessible to unauthorized persons.
To administer our sites and for research purposes, Genpact has also contracted with third-party service providers to track and analyse statistical usage and volume information from our website users. A regular audit is performed periodically via a tool which is automatically re-scanning the cookies used on Genpact's website, to ensure that all cookies are accurately and completely identified. These third-party service providers use persistent cookies to help us to improve the user experience, manage our site content, and analyse how users navigate and utilize the websites. When first visiting our website, you will be prompted with a cookie banner and may choose whether to accept or reject any categories of cookies, except for the strictly necessary cookies which are necessary for the functioning of the website. Generally, cookies on our websites are in the following categories, as mentioned below. To note that if you would like to set or change your cookie preferences, you can do that at any time by visiting our cookie preference center.

We maintain the highest levels of confidentiality for this information. If you do not want your information to be used in this manner, you can opt-out, at any time by visiting our cookie preference center on the website. You can also set your browser to reject cookies or to alert you before one is placed on your terminal, as further described below.
If you have any questions, please contact us using the e-mail address in the Contact section below.
How to enable and disable cookies using your browser: In addition to the above, you can also enable or disable cookies by changing your browser settings. Please note that most browsers automatically accept cookies. Therefore, if you do not wish cookies to be used, you may need to actively delete or block the cookies from your browser. If you choose to block cookies using browser settings, you will still be able to visit our website but some of the functions may not work correctly. You may also visit www.allaboutcookies.org for details on how to delete or reject cookies and for further information on cookies generally.
Phishing attacks We would like to caution our visitors about phishing attacks, wherein unscrupulous third parties seek to extract sensitive and confidential information from you by posing as a genuine website or by a sending an email misrepresenting it to be from a genuine source. Please be aware that we never seek sensitive or confidential information such as regarding your financial or health record through emails or through our websites. If you receive such a message claiming to be from Genpact, then please do not reply to it and immediately bring it to our attention by contacting us using the e-mail address in the Contact section below.
AntiSpam policy Genpact recognizes the receipt, transmission or distribution of spam emails (unsolicited bulk emails) as a major concern and has taken reasonable measures, to minimize the transmission and effect of spam emails in its computing environment. All emails received by Genpact are subject to spam check. With this measure, along with other technical spam reduction measures, Genpact hopes to minimize the effect of spam emails. Genpact reserves the right to reject and / or report any suspicious spam emails, to the authorities concerned, for necessary action, from time to time.
Compliance with Privacy laws Genpact strives to comply with all applicable laws around the globe that are designed to protect your privacy and Personal Data, no matter where that Personal Data is collected, transferred, or retained. Although legal requirements may vary from country to country, Genpact intends to adhere to the principles set forth in this Cookie Policy and our Website Privacy Policy even if Personal Data is transferred from your country to other countries that may not require an "adequate" level of protection for your Personal Data.
Contact If you have any concerns as to how your data is processed you can contact our Data Protection Officer by emailing to [email protected].
Changes to Genpact Cookie Policy This Genpact Cookie Policy was last updated in April 2021. We recommend that you look back at this notice from time to time to check for any updates.