Overview
We partner with life sciences companies to help keep patients safe. We combine our industry expertise with advanced technology, data management, and advanced analytics to transform regulatory operations and drive growth while maintaining compliance.
The 6Cs driving competitive advantage in regulatory affairs
In an ever-changing and heavily regulated environment, we see six key drivers of change in regulatory affairs (RA). Leading RA teams are ready to adapt to drive competitive advantage and meet the future needs of their businesses while keeping patient safety at the heart of everything they do.
Through investment in technology, analytics, and capabilities, digital transformation in regulatory affairs delivers better outcomes for both the business and the people it serves.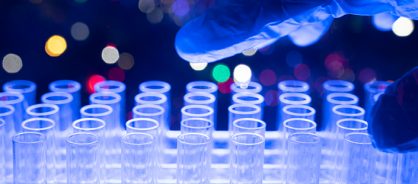 Featured
solutions
With over 20-years' experience in RA, our team of 5,000 consultants transform and run your regulatory operations for robust compliance and successful marketing authorizations and supply transfers.
CMC compliance
Our advisory services transform regulatory policies and processes related to chemistry, manufacturing, and controls (CMC) to enable sustainable compliance.

LEARN MORE
Data enrichment and migration
Our data-migration methodology collects and cleanses data with minimal disruption.

AI document-to-data tools
Extract data from documents at speed and scale with our AI and machine-learning technologies that use optical character recognition and natural-language processing.

LEARN MORE
Genpact Regulatory as a Service (GRaaS)
Benefit from our breadth of RA expertise, process excellence, and digital solutions with our GRaaS pre-configured technology platform.

LEARN MORE
IDMP compliance
Get ready for IDMP with our expert assessment and advisory services. Gain data-level status reports and analytics in terms of availability, accuracy, and integrity for your current data.

LEARN MORE
Marketing authorization supply transfer (MAST)
Our MAST tool integrates MDM and regulatory information management with real-time planning, forecasting, and submission tracking into a single dashboard for successful supply transfers.
LEARN MORE
Master data management
Consolidate and standardize your data across regulatory, quality, and supply functions in line with IDMP standards and the eXtended EudraVigilance Medicinal Product Dictionary (XEVMPD).
LEARN MORE
Mergers, acquisitions, and divestitures
Our advisory services drive planning, implementation, and maintenance activities for MA&D projects.

LEARN MORE
Product lifecycle management
Our RA center of excellence offers post-approval maintenance services including regulatory authoring and CMC, submission management, publishing, regulatory operations, and product strategy management.

LEARN MORE
Robotic process automation
Transform your RA operations and boost productivity with automation and AI.

LEARN MORE
Submissions management
We manage your submissions documents, publishing, and archiving in line with ICH guidelines.

Regulatory information management
We partner with Veeva to bring you the latest cloud-based regulatory information management system to help you standardize and manage your submissions data in line with IDMP.

5 K
regulatory affairs consultants
Unburden your regulatory teams with Genpact Regulatory as a Service
Reduce the labor-intensive tasks of RA with our comprehensive technology platform.