Overview
We partner with life sciences companies to help keep patients safe. We combine our industry expertise with advanced technology, data management, and advanced analytics to transform regulatory operations and drive growth while maintaining compliance.
The 6Cs driving competitive advantage in regulatory affairs
In an ever-changing and heavily regulated environment, we see six key drivers of change in regulatory affairs (RA). Leading RA teams are ready to adapt to drive competitive advantage and meet the future needs of their businesses while keeping patient safety at the heart of everything they do.
Through investment in technology, analytics, and capabilities, digital transformation in regulatory affairs delivers better outcomes for both the business and the people it serves.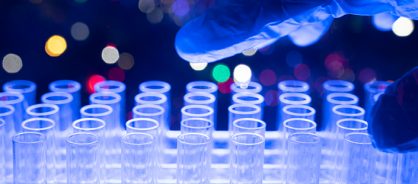 Featured solutions
With over 20-years' experience in RA, our team of 5,000 consultants transform and run your regulatory operations for robust compliance and successful marketing authorizations and supply transfers.
Data enrichment and migration
Our data-migration methodology collects and cleanses data with minimal disruption.

Submissions management
We manage your submissions documents, publishing, and archiving in line with ICH guidelines.

Regulatory information management
We partner with Veeva to bring you the latest cloud-based regulatory information management system to help you standardize and manage your submissions data in line with IDMP.

Genpact is a Veeva preferred Services Partner
We are a Preferred Services Partner - Development Cloud and a Services Partner – Commercial Cloud for Veeva, a leader in cloud-based software for the life sciences industry.
We're committed to helping life sciences companies transform their regulatory affairs functions by combining our industry knowledge and expertise in cloud technologies, advanced analytics and AI.
5 K
regulatory affairs consultants
Unburden your regulatory teams with Genpact Regulatory as a Service
Reduce the labor-intensive tasks of RA with our comprehensive technology platform.