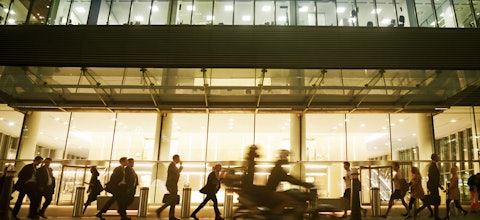 Generating impact since 1997
Genpact's heritage is unique. We began in 1997 with 20 employees and the vision of our founder and former president and CEO, Pramod Bhasin. He transformed a pilot project running GE Capital's back-office services operations into one of the first large-scale captive companies in the world: GE Capital International Services (GECIS).
Our initial charter was to provide business process services to GE Capital's global businesses with the goal of enabling outstanding process efficiencies and operational effectiveness. We did that and more.
We built infrastructures brick by brick in multiple cities in India. And we hired and trained tens of thousands of young people, which included bringing unprecedented employment opportunities to women. During the next eight years, we managed a wide range of processes across GE's financial services and manufacturing businesses globally. Just as GE had Lean and Six Sigma embedded throughout its business, we used these principles to build our own foundation and strengthen the business processes we were running.
In January 2005, we became an independent company. Now we could bring our process expertise to clients outside of GE. We changed our name from GECIS to Genpact ('generating global impact'). In August 2007, we completed a successful IPO and listed on the New York Stock Exchange under the symbol G. By 2010, we grew our global footprint, increasing our employee base by 33% and adding sites in six new countries.
From then on, the company's center of gravity – defined as senior leaders' locations – moved steadily westward, with a significant presence in Europe and the US. The company's New York City location became our key corporate office. In November 2012, Bain Capital invested in Genpact, igniting a new phase of growth that started with a clear definition of our solution portfolio and an improved client relationship front end, as well as a deepening of domain expertise and related bench of subject matter experts.

We are now a global professional services firm that delivers the business outcomes that transform industries and shape the future. Guided by our experience reinventing and running thousands of processes for hundreds of companies, our Global Fortune 500 clients come to us for digital-led innovation and digitally enabled operations that dig deep into data to turn insight into action. And we do it all with purpose, in relentless pursuit of a world that works better for people.