Overview
riskCanvas is Genpact's proprietary software suite for financial crime risk management. It provides a single view of the customer, empowering you to run an effective and efficient financial crime risk management program. A data-driven technology, riskCanvas has dedicated modules for screening, transaction monitoring, risk scoring, and case management.
Designed by a consortium of industry practitioners, regulatory experts, and technologists, and built on advanced digital technologies, riskCanvas is a cutting-edge and built-for-purpose solution. It embeds automation, efficiency, and intuitive intelligence into your financial crimes management operations. By leveraging the power of generative AI and large language models (LLMs), riskCanvas unlocks exponential value and improves speed and accuracy in the detection, investigation, and prevention of financial crime threats for operations across enterprises.
Transaction Monitoring
Reduce the model validation process from months to minutes with riskCanvas Transaction Monitoring, which takes a user-driven approach to scenario design, testing, and tuning. Build scenarios using all available data, add complex logic, and simulate performance within the user interface (UI). This module helps your program adapt quickly to changing customer behavior, while allowing analysts more time to conduct effective investigations.
Key benefits
Design and customize scenarios within the UI that look for transaction patterns over time using averages, counts, and sums
Run scenarios for transactions within a single customer account or across multiple accounts
Track scenario efficacy over time to understand alert escalation rates based on which alerts advance to cases and suspicious activity reports (SARs)
Reduce overall handling times with dedicated workflows and automated reviews across different scenario types
Gain insight into customer data from alert reviews all the way through SAR filing, and reduce the time spent digging for and manually entering data
Enjoy automated SAR filing, including investigation closure, data transmission, and follow-up scheduling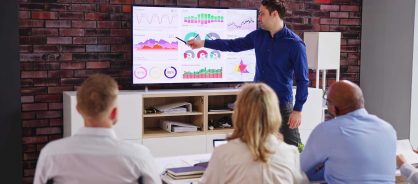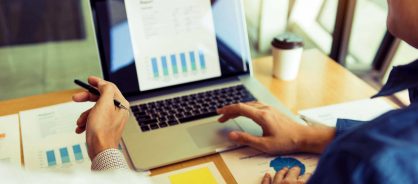 Screening
riskCanvas empowers users to design a custom screening program with fully configurable matching logic, business rule application, list selection, and workflow design. It also allows you to see only the matches tuned to your institution's unique risk appetite – reducing false positives by over 90%. And it drives significant gains in efficiency through automation and custom workflows and displays.
Key benefits
Conduct real-time and batch screening of transactions and entities across all use cases
Easily deploy and dynamically scale your implementation, thanks to riskCanvas' AWS cloud foundation
Make faster decisions on screening alerts by easily viewing all data on one screen
Automate decisioning and API interfacing with riskCanvas' drag-and-drop, low-code/no-code workflow editor
Analyze trends and patterns with real-time custom reporting and analytics dashboards
Prevent duplicate alerts based on previous false positive dispositions
Risk Scoring
A better customer risk scoring model starts with data. riskDNA™ harnesses and seamlessly consolidates data into a single platform to detect and score customer risk across five dimensions and hundreds of indicators – all while giving business users the power to drive scoring and model changes in the UI. Enhanced detection and greater control allow institutions to better identify and manage high-risk clients.
Key benefits
Get a true, single view of the customer, with all relevant risk indicators and data consolidated on one screen
Manage risk models and adjust thresholds, scores, lookbacks, and more directly in the UI
Automatically score new customers and schedule refreshes across the customer population
Automate high-risk customer alerts and schedule periodic reviews based on risk level
Manually override risk levels through managed workflows
Effectively oversee programs with real-time analytics accessible through riskCanvas' reporting and visualization suite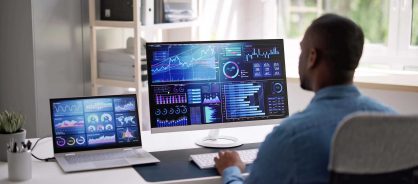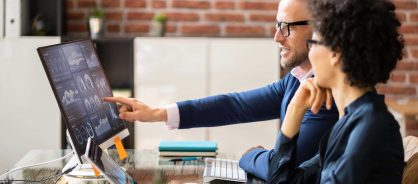 Case Management
Streamline your investigation process with riskCanvas Case Management. Our flexible and all-inclusive approach to customer data empowers analysts to connect the dots quickly, efficiently, and effectively and complete the full investigation life cycle in one convenient location. With full control over dashboards, workflows, and process automation, you can achieve increased uniformity and efficiency in your processes across the program.
Key benefits
View key information from customer and account profiles directly on the item details screen
Improve analyst productivity by autopopulating workflows with account and customer data
Easily visualize activity patterns and transaction history by navigating through customer transactions within the transaction toolkit
Automate mapping of customer data to SAR form and SAR batch management to make filing easy
Achieve greater control, flexibility, and oversight of your program with riskCanvas' reporting and analytics suite
riskCanvas and Amazon Web Services (AWS)
AWS enables riskCanvas to build a highly scalable, high-performing, and secure environment and allows for quick deployment using built-in DevOps.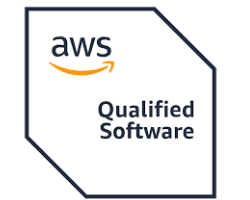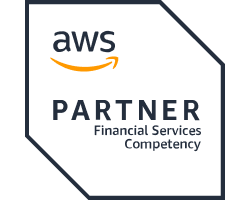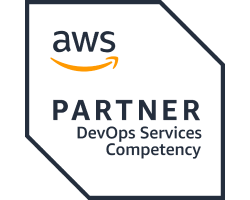 riskCanvas integrates generative AI to transform financial crime operations
"With the addition of generative AI features to Genpact's riskCanvas, our analysts will be able to produce suspicious activity report (SAR) narratives and case summaries at the click of a button using inputs from millions of data points. We expect this will reduce time spent on case summarizations by 60%, allowing our analysts to spend more time identifying truly suspicious financial activity."
Justin Morgan
Head of Financial Crimes Compliance at Apex Fintech Solutions
90 %
reduction in screening alerts
80 %
reduction in SAR filing time
50 %
reduction in average handle time
40 %
reduction in total cost of ownership
Solution overview