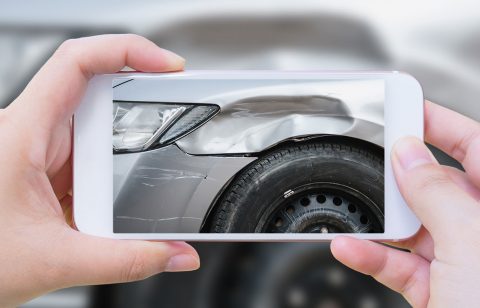 Insurers are now embracing and leveraging new innovations that offer customers the choice and speed they're looking for.
Today's insurers must meet the growing customer demands for convenience, choice, a personalized experience, and a faster, automated service across the whole insurance journey, from purchase to first notice of loss (FNOL) to settlement.
At the same time, we've also seen the insurance industry starting its own makeover, from being a late-adopter cautiously eyeing new technologies, to embracing and leveraging new innovations that offer customers the choice and speed they're looking for, with the added bonus of reduced loss adjusting expense and more accurate loss estimates.
What's the end goal for insurers? For straight-forward personal lines claims, the nirvana is touchless claims. Being able to handle a loss from FNOL to settlement with no human intervention. It offers massive claims efficiencies, but the real pay-off is the impact it can have on customer satisfaction.
Last year (2017) highlighted the need for insurers to embrace the technologies that power touchless claims. The string of natural and man-made disasters, such as hurricanes Harvey, Irma, and Maria, and the California wildfires, left the insurance industry reeling from historic losses and competing for loss-adjusting expertise.
Touchless claims offer an answer by reducing the reliance on loss-adjusting resources following a disaster and keeping customers happy.
Insurers have made big strides recently in embracing technology across the value chain. Mobile tools, AI, machine learning, and data engineering are leading the charge.
At FNOL, self-service apps use built-in photos, videos and voice-to-text features, for near-instant claim notification and coverage verification. They can also prompt for images and annotations to verify the loss as part of the intake process.
Next up, the FNOL data feed is automatically fed into the carrier's claim platform and validated to create a loss report in line with carrier protocols. The platform's in-built analytics then trigger any further inspection needed. This could be using a drone, an inspection app, or even a field inspector. Drones have, notably, come into their own in catastrophe situations where aerial imagery is essential for external damage assessment but the location in is inaccessible to humans.
Recent innovations in the mobility and drone space have led to integrated measurement capabilities, as well augmented reality for 3600 views and 3D model creation in real-time. This is invaluable for the estimator and drastically reduces cycle times. For straight-forward claims, the business rules engine in the claims platform can adjudicate on the claims value, and set up payments or deny the claim as appropriate.
Computer vision in auto claims is getting a lot of press right now. With key machine learning players like Google opening up their open source software libraries, carriers, estimatics companies, and insurtechs are all getting involved.
Computer vision offers a way for carriers to train models to generate estimates (for repairs, parts or labor) for auto accident losses using images gathered by a third party, without the need for human intervention.
Insurers should be excited about this technology's impact. Pictures of an auto accident that show vehicle damage and repair needs, combined with algorithms trained on large volumes of image estimate data can confirm the damage, as well as the likely severity of the loss. Using computer vision, therefore, can help significantly improve cycle times and loss accuracy.
The data challenge
As carriers move away from their traditional play (with human touchpoints across the claims process) to virtual (with digital inspection and a human adjuster for estimation), to the holy grail of touchless claims, they realize the need for a solid data backbone.

Becoming truly data-driven requires a comprehensive understanding of the plethora of available customer and claims data, identifying the right use cases, and then focusing on the data-to-insights journey. Leveraging a partner with the right data engineering and analytics capabilities is important to help establish robust machine learning models, mechanisms to continuously validate and improve them, basis evolving dynamics, and claims scenarios.
Scalability, of course, is key with customer interactions already spanning multiple channels and data formats. Deriving insights blending in data feeds from diverse sources and external data sets can prove a real game changer.
The good news
Touchless claims are here. They will play an invaluable role in meeting insurers' primary outcomes — claims efficiencies, faster settlements, and a highly intuitive customer experience, even in the face of rising catastrophe claims.
Insurers that successfully adopt touchless claims will be those who keep the customer experience at the heart of all these changes, rather than being led by the technology. The next generation of insurers will be those who seize the opportunity to evolve into protectors rather than policy providers. Where cars report accidents themselves and trigger the repairs process, where connected homes alert insurers to a water leak so they can turn off the supply. That will be the true value of touchless claims.
This point of view was authored by Girish Malik, vice president in the insurance vertical at Genpact. This article first appeared in Property Casualty 360.