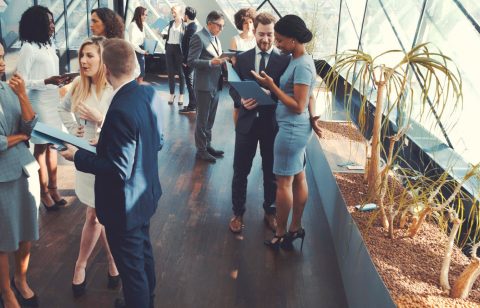 What does experience mean to modern businesses? How do you reimagine, design, and build exceptional experiences for people across your ecosystem? These and other questions surfaced during a recent roundtable discussion led by Genpact's Chief Digital Officer (CDO), Sanjay Srivastava. Joining Sanjay and myself were Eric Nelson, Experience Lead at Microsoft Business Operations, and Bhavana Devulapally, CIO of real estate investment trust Ventas.

Experience, as one of the panelists artfully noted, is the overall story or song; it's the feeling people leave with after interacting with your business. Strategically speaking, it's what drives the design around a successful digital transformation. It's the sum of multi-channel interactions that place the needs of your customers, employees, and partners first. Exceptional experiences are incredibly important when it comes to driving customer loyalty and business growth, and retaining employees.
Before making changes, it's best to avoid thinking that you already know what good looks like. It's important to fully explore what the experience is like today, and what users want in the future. The goal is to move from short-term, transactional projects toward a longer-term, human-centric iterative approach. This requires a balance. On one hand, people need to be willing to share both qualitative and quantitative data about their experiences. On the other, they need to feel confident that data won't be used at the expense of their privacy. It comes down to demonstrating that your principal motivation is to help.
Another piece of the puzzle, as mentioned earlier, is to ensure that you look at not just external experiences, but also internal ones. If you're simply focused on the experiences of your customers and partners, you're missing your employees. Often, exceptional experiences begin internally. Once you deliver experiences that allow your employees to be more productive, this often translates into positive experiences for customers and partners, too.
However, this barely scratches the surface. To learn more about what exceptional experiences are, and how experience-led transformation can help, listen back to the roundtable.