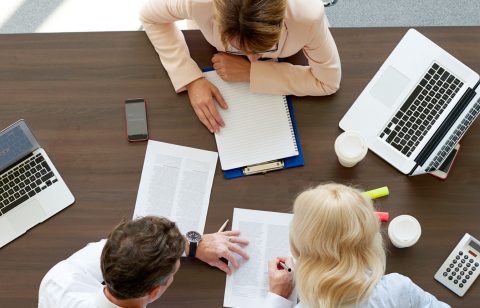 Banks have preached the story of a seamless and effortless customer-onboarding experience to new prospects for the past few years. However, I can't recall an instance when my application for a lending product (personal loan or credit card) was authorized in real time after submitting the application. Application-processing time adds up even more as you try to start a relationship with a new bank. Inevitably, the bank will request a long list of documents to vet your application, as it doesn't know who you are yet.
Not surprisingly, longer wait times ultimately lead to fewer applications and a drop in customer-satisfaction levels. According to Genpact research, "new to bank" customer attrition ranges from 30% to 35% for unsecured lending applications because customers get frustrated waiting for a decision – a massive loss of opportunity for banks trying to win new business. For new-to-bank customers, cycle times can be 20 to 30 days, taking into account repeated interactions between the bank and customer to get the application in order.
Most banks have digitized their front office capabilities, including building customer-friendly channels on tablets, online, mobile, contact center, and even self-service kiosks within branches. However, a closer look at onboarding operations reveals that middle and back office origination processes still involve significant manual effort.
Time motion analysis conducted by Genpact reveals that banks spend up to 70% of application origination/processing time assessing application completeness, verifying customer information, and assessing customers' serviceability for a typical credit card or personal loan application. Customer-serviceability checks are the most time consuming, as back office agents must manually check customer documents for completeness. Furthermore, agents look up these documents, review them for inconsistencies and errors, and manually feed them into calculators that determine eligibility based on predefined rules.
In light of this, to reduce and ultimately eliminate manual processing during origination, banks need to start reimagining the way they manage the account-application process. One way they can do this is by looking at systemically verifying applications in the middle and back office using new technologies, such as optical character recognition (or OCR), workflow, and robotic process automation. In this way, upfront checks to validate whether an application has all the relevant data and documents to calculate income, expense, and eligibility can be performed through automated digital checklists. Any follow-ups for additional documentation can be performed through automated notifications to customers, brokers, or bank employees.
Once the application is in order, checks, including validation with tax authorities, credit engines, internal/external fraud sources, know your customer, and anti-money laundering can be triggered through workflow. This will eliminate the 10 to 12 minutes banks currently spend checking for this information manually and replace it with an automated task, which can be completed in less than a minute.
After verification, applicant information can be pulled from multiple sources, including banks' transactional systems (to check for salary payments for existing customers) and other documents (for example, salary slips, banks statements, tax assessments, and social security statements). This data can be compiled and used to identify income and expense patterns that allow the bank to generate meaningful insights.
Based on Genpact research, agents spend around 20 minutes manually looking up information, reviewing it, and keying in the eligibility calculator. When automated, this can be done in as little as 50 seconds for straightforward cases (for example, a single-income earner, salaried applicant) to 90 seconds for more complex cases (for example, a self-employed applicant with income from trusts or self-managed funds). This equates to a 90-95% reduction in time and delivers big cost efficiencies.
At the same time, it is important to balance speed with risk controls and compliance. New risk and compliance definitions typically require staff training, reverse shadowing, and upskilling that take between 2-3 weeks before they are rolled out in operations. In an automated world, banks can build risk and control configuration rules within digital risk and control checklists that can be deployed and/or modified live in production. This reduces effort to upskill and train resources.
Automating the review process can cut down application-processing timelines and reduce costs by up to 75%-80% in unsecured and approximately 85% in secured lending. This reduces application leakage and improves customer-satisfaction scores. While open banking will enable banks to access data from competitors, many still have a long way to go to put the building blocks in place to integrate with available data interfaces. The challenge posed by open banking neatly encapsulates the challenges banks face from changing technology and competition – and the growing need for them to monitor middle and back office origination processes and identify ways to streamline them using digital interventions, or risk being left behind.