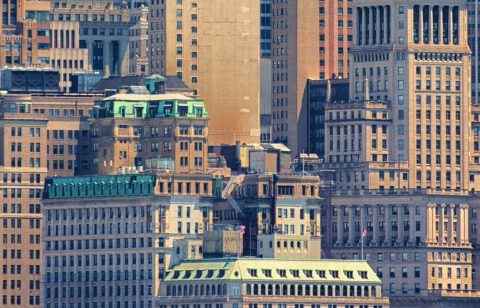 In today's banking world, the scale of disruption and expectation for innovation is unprecedented. Digital is changing the way consumers interact with their banks, and rising customer expectations are driving that change. As discussed in a recent webinar on this subject, advances in technology and analytics have led to a much improved customer-experience framework.
Coupled with these changes is an increased appetite for partnering within the client-vendor fintech ecosystem. These partnerships have given rise to a proliferation of data, along with better artificial intelligence (AI) and machine learning (ML). In turn, this has produced stronger software-rendering technology with the advent of intelligent assistants. Digital is changing the ways channels are laid out, too.
All of this begs the questions: How do you create a seamless customer experience in this hyper-connected world? And how do you make the most of the proliferation of data to ensure that experience is the best it can be?
While consumers want digital experiences and their xpectations are increasing, at the same time, survey after survey shows that they still value the interactions they have with humans in branches and contact centers. So the challenge is working out how we can deliver digital without forgetting the human part of the equation. Here are five ways to bridge this human-digital divide.
Figure out how to deliver digital in a highly personal manner
Consumers' expectations for digital banking are changing, thanks in large measure to the quality digital experiences they've had in other industries. The bar has been raised. But, again, consumers have consistently stated they still want personal interaction with their banks. Creating a seamless, high-tech, high-touch experience won't be easy.
For example, to open an account digitally still involves roadblocks that prevent the application being completed fully online. Often, information input by the customer may not match data that a bank pulls from a third party to validate. When roadblocks happen, customers need quick access to a service rep, with all the online work they've already done seamlessly transitioned into the rep's hands, no matter where they are in the process.
Work through fragmented data and workflow problems on the back end
As banks become increasingly digital, addressing these problems will require glitch-free integration between the front, middle, and back offices. This approach begins with a customer-centered digital strategy and continues through experience design and engineering.

The key to success is moving beyond silos into multidisciplinary teams. Significantly, we now have the power to use real-time, deep insight from customer journeys to drive transformation. This implies using a digital dashboard, together with the underlying analytical model, to develop a virtuous cycle of transformation – one that is data-led and iterative.
Alter the mindset from transactional process to customer journey
Case in point: no one wants a mortgage. What they want is a home. To organize the "home-owning journey," start by pulling together stakeholders and defining who the customer is. Next, the journey steps need to be broken down into measurable chunks. From there, use design thinking to determine what the "art of the possible is" and where the opportunities for digital intervention are.
Get journey mappers and ops people on the same digital page
Until now, banks have had a relatively strong division between people working on journey mapping and ops teams delivering on current needs. These two groups need to work more in sync or the ops teams will continuously play catch-up. At the moment, operations does not own the end-to-end customer experience/journey. Often, that role may not exist. For instance, you may have a person who owns the digital platform/product and user experience and an ops person who needs to service the client.
Changes are happening, though, creating a digitized hyper-personalization across operations. Bankers are walking around with tablets to connect digitally, while customers can pre-select a banker in their branch network based on the banker's online profile. Digital is even identifying the life-event triggers that could lead a customer to leave a bank so that banks can respond preemptively.
Remember that the goal isn't to digitize everything
People will always need to handle certain questions. So how do you structure and manage the mix of digital and human interaction? There may be a scenario in which conversational AI is supporting the customer either prior to or instead of human intervention. Or AI could be assisting the agent in helping the customer.
Many people already have a banking app of some kind. In the future, banks will curate that experience to cater to individual customers according to their "learned" human-digital preferences. Banking is increasingly something to do without necessarily requiring somewhere to go. And soon enough, that doing will become a seamless, natural part of daily life.