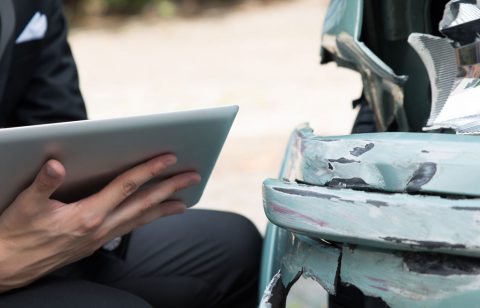 Insurers are sitting on a treasure trove of data. It flows in during customer targeting and acquisition, keeps building during the policy and claims cycle, and culminates in financials, settlements, and recoveries.
Traditionally, insurance carriers have consolidated this structured information – information such as customer demographics, needs, life stage, policy, coverage, premium, brokers, loss history, and so on – along with unstructured data like official and witness reports. However, new digital technologies have radically changed the scope and format of information that can be used to help price cover and process claims. This information comes from new sources, including home appliances and wearable fitness devices connected to the IoT, telematics, social media, and internet browsing.
In fact, the number of different sources is never-ending, and spans voice, image, and text. While all of this data can be leveraged by insurers to help them achieve key objectives, the challenge is bringing it all together and developing insights that lead to action.
Engineering the dots
Big data tends to come from different sources and reside in disparate systems. The variety of formats only adds to the complexity, making it hard to generate meaningful insights. For insurers, unfortunately, this can lead to sub-optimal claim outcomes, with poor customer satisfaction and retention leading to reduced profitability.
To overcome these challenges, some insurers are exploring a data engineering layer that feeds data into a suite of analytics algorithms, and then flows into a reporting solution. This layer of smart data convertors and connectors can harness information from unconventional sources like images and text documents.
From there, fuzzy algorithms connect the dots between different events and create a unified story for modeling algorithms to feast upon. The right data in the right format will generate much more useful insights for an insurer, resulting in improved models – and a truly data-driven business.
The payoff in claims
So what does this all mean for claims? Bearing in mind that insurers continue to struggle to deliver seamless customer experiences, assess losses accurately, and cut operating costs, how can big data help balance these sometimes conflicting priorities in claims?
Here are five clever ways the application of big data can improve the claims process for both insurers and the insured.
1. Smart claims triage and adjudication
By leveraging image and text data at the first notice of loss, big data analytics can accurately differentiate between straight-through and complex claims. This frees up resources and allows skilled adjusters to work on the most complex cases. That leads to more efficient claims management, creates additional capacity for loss adjusters, and helps optimize settlements and expenses.
2. Subrogation management
By intelligently using past liability data, and integrating image analytics into the claims process, insurers can establish liability at an earlier stage in the process. This can save insurers significant expense and improve the chance of subrogation recovery.
3. Litigation expense management
For liability insurers, defense costs represent a significant proportion of the overall cost of claims – and these costs can become crippling if they are not managed properly. But the good news is that big data technologies can review the historical success of legal firms, assess the degree of complexity of the trial based on prior trial verdicts on similar claims, analyze the results across legal spend to better match claims to legal vendors – and even strategize out-of-court settlement measures for certain claims.
4. Fraud detection
Big data isn't just useful for insurers looking to reduce fraud. It also helps society as a whole by keeping premiums affordable and ensuring that the insured receive accurate claims settlements. And by combining big data with graph theory algorithms, insurers have powerful tool for uncovering organized crime rings between insureds, repair shops, attorneys, witnesses, and other parties.
5. Customer experience
We all know that fast and accurate claims settlements are key to keeping customers happy. In the past, carriers have sometimes implemented out-of-the-box initiatives, such as strategically deploying mobile inspection vans during catastrophe events. But today, through a combination of big data, drone images, and advanced deep learning algorithms, insurance carriers can precisely decipher property damage without the need for physical inspections. This can have a significant impact on cycle-time, with customers receiving claims payments in as little as 24 to 48 hours. This can also apply to auto accidents, where the total-to-repair decision can be made from the desk with only a few clicks.
This is just the start of the big data journey – and given the ongoing proliferation of data sources, even the early adopters of analytics are looking to reassess their operations and bring new data sources into play.