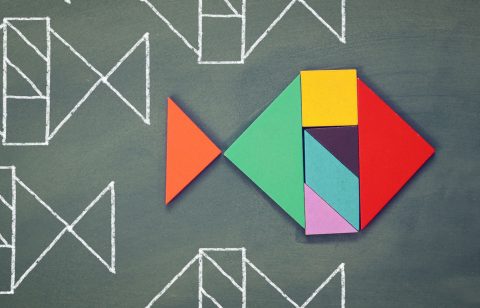 It has been inspiring to learn about the work of the winners of this year's Nobel Prize in Economics – Abhijit Banerjee and Esther Duflo, and Michael Kremer. They have dedicated more than 20 years of academic research to developing new ways to tackle poverty. As I read about their work, I couldn't help but realize that our very own Genpact Social Impact Fellowship program shares some of their inspiration, methodology, and approach in creating sustainable social impact.
It has been three exciting years since we launched the Genpact Social Impact Fellowship program. We have taken a deep dive into the social sector, driven transformation, learned countless lessons, and impacted millions of lives. And with our new batch of Fellows taking their first steps into the world of non-profit transformation, I want to take a few moments to reflect on this enriching journey so far.
Over the years, I have felt that corporates have started to realize that long-run sustainability requires responsibility. The government is the biggest contributor to this in India, having pumped 2500+ crores (approximately half a billion dollars) into the social sector in 2018 and 2019. In the grand scheme of things, this is immense compared to what corporates would, or could, contribute in funds. But funding alone doesn't do the job. What the social sector really needs is monetary aid coupled with a mindset geared toward capability building to create scale.
The social sector faces several challenges: lack of strategic planning and leadership development, operations inadequacies, fragmented processes, and other inefficiencies that affect its ability to achieve its goals. I strongly felt that a partnership was needed here – a three-way union of corporates, non-profits, and the government, each working together toward the common purpose of transformation.
As I thought about this further, I realized that if we worked with the social sector with the same mindset that we did when we worked with our clients, we would be able to trigger a similar kind of transformation.
As corporates that are keen to make a difference, it is important to analyze what we as businesses bring to the table. At Genpact, we are focused on making transformation real. Our core work encompasses helping organizations prepare for tomorrow by reimagining their businesses today. We decided to apply the same spirit and principles toward our work in the social sector, and as these ideas developed, we felt we needed a partner that knew the social environment, background information, and context behind the way the decisions are taken. In turn, this led to our partnership with the EdelGive Foundation on the non-profit side, and the Kaivalya Education Foundation to work with the government.
And that's how the Genpact Social Impact Fellowship program was born!
This yearlong fellowship program deploys process-excellence experts who work on high-impact projects in India to bring systemic change to the social sector. We are creating solutions for NGOs that are replicable, scalable, and sustainable – solutions that allow them to grow and scale. By leveraging digital technology, process expertise, Lean Six Sigma, and design thinking skills, Genpact Fellows are creating innovative solutions to transform operations for these non-profit organizations. During this process, we also ensure proper retention of this knowledge, and enhance the ability to drive smarter, data-backed decisions. So, our job as part of the Genpact Social Impact Fellowship program is to fundamentally help non-profits do what they do better.
By 2020, 34.33% of India's population is expected to be youths. With their energy, zeal, and desire to bring about change, they are ready to risk their conventional career paths to follow their hearts. With this enthusiastic group of youngsters yearning to work in the social sector, it's important to create an opportunity to enable them to make a difference. This program ensures a soft landing for these Fellows, with a job and salary that allows them to test the waters in the space waiting for them upon their completion of it. Our Fellows get a chance to gain work experience in the social sector, lead high-impact projects, drive change management, and make a difference. At the end of the program, Fellows can return to organizations as corporate professionals with unique experiences, exposure, compassion, and humility. What's more is that non-profit partners are able to sustain the benefits and scale, and so I truly believe that this is a win-win for everyone.
So, what have we learned?
We've learned that collaboration really is the answer. It plays a vital role in bringing about meaningful change, especially with programs like ours, which are created as a symbiotic partnership between a corporate and a non-profit. This is a solution with massive potential. We are thrilled to have so far collectively impacted 5.2 million lives, and with this new program year upon us, I'm certain that there is much more to look forward to.

As we embark on our fourth year with a new batch of passionate Fellows, fresh ideas, and new goals, here's hoping that we can grow and, more importantly, continue to build on our original vision to transform the social sector in India.
Blog