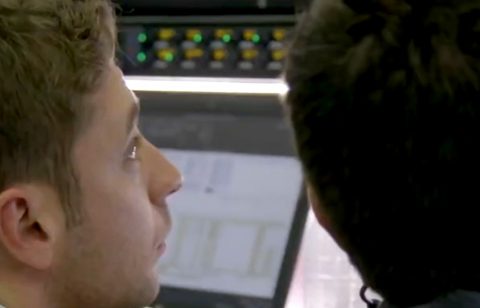 Dr. Vikas Behrani, principal data scientist at Genpact, shares his views on how advanced analytics and collaboration can help unlock victories for the Envision Racing team

The first word that pops into Dr. Vikas Behrani's mind when he hears someone talk about the ABB FIA Formula E World Championship is 'green'. The world's first all-electric, single-seater, international racing series is focusing people's attention on sustainability and the role of electric vehicles in the race against climate change.
Just as his eight-year-old daughter insists that their family reduce their carbon footprint, he knows that his work with the Genpact-Envision Racing partnership contributes to the same cause. He can tell that the interest the sport generates is raising climate-change awareness and encouraging companies to invest in producing more efficient fuel cells, smarter aerodynamics that reduce power consumption, and improvements to battery life.
Ready, set, go!
Behrani joined Genpact 4 years ago with 15 years of experience, a PhD in material science, and an MBA under his belt. When asked what made him choose Genpact, he says it was the prospect of having so many varieties of projects and industries to work with he knew he'd never get bored. "I still wake up every morning excited about the kind of work we do," he says.
His favorite part of his work is the endless learning curve. He loves the diversity that people from different disciplines bring, all with creative solutions up their sleeves. He's also inspired by the opportunity to work closely with the company's many subject-matter experts. "If there's anything I don't know, it's very easy to find an expert to speak with," says Behrani.
High-speed learning curve
Behrani is no stranger to the pace at which the world of analytics can move. "In a previous role, I got pulled into the fascinating depths of analytics by being asked to invent a completely automated solution to save time that would otherwise be spent on manually collecting and analyzing reams of data."
That was his first step toward building a career in data, automation, and artificial intelligence (AI). More recently, he's learned that while most projects in the analytics world can take up to a year to fully deploy, a racing team just doesn't have that same luxury of time. "Your model needs to move as fast as the car does and be validated within the 45 minutes plus one lap of a race," he says.
In 2018, Analytics India Magazine voted Behrani one of the top-10 data scientists in India. Looking to the future, he believes that in the new world of work, people will need to combine many skills to thrive, with collaboration and effective communication among the most critical.
Working with teams across different geographies and cultures has been his most significant learning experience from his work with Envision Racing. He talks about the need for bilingual talent: people who are proficient and deeply experienced in not only technology, but also processes, industries, and functions. He also believes in professional rigor. "You need to first be a sound statistician before becoming an efficient AI or machine-learning professional," he says.
Racing meets business
Based on his extensive experience in research and development, finance and accounting, and telecommunications, Behrani sees many parallels between the challenges facing racing teams and businesses. "For example," he says, "the ability to predict a driver's behavior in a race could also be used to improve marketing campaigns by hyper-targeting individual customers."
Now that the Formula E World Championship is well into the seventh season, all eyes are on the next race and how the Genpact-Envision Racing partnership can help secure more podium-winning finishes.
Blog